She is a dancer, teacher, actress, model, a multi-faceted colourful personality, tremendously popular not only in Sri Lanka but also overseas. She is Prashadi Dilrukshi Ranasinghe, one of Sri Lanka's talented dancers and the creator of the Prashadi Dance Academy. Prashadi's birthday is on February 8, 1986. Her sister Poornima is an air hostess and brother Oshan is overseeing his father's business most attentively. Her parents are Ranjith and Vimala Ranasinghe.
Prashadi from, beginning to end had schooled at Anula Vidyalaya, Nugegoda, although selected to the University, she gave up further studies and devoted all her time to her passion... dancing. She was engaged in the Kandyan dancing style of Budawatta, and was a member of the Budawatta Dancing Troupe.
She was teaching at the Budawatta Dance Academy for a few years. Having mastered Kandyan dancing, she moved to Indian and Arabic belly dancing while also being skilled in Latin-American as well as freestyle. She said, "Above all styles, I like Indian dancing very much because it breaks a new ground of perception and opens entirely a new vision of reality. It is a mixture of numerous styles and the costumes are extremely interesting."
She started her dance academy in Maharagama in 2005. At present, there are 200 students following her footsteps. "I teach them Kandyan dancing, exercises and jumps here," she explained. In 2006, she started her own dancing troupe comprising 12 members, that's growing in popularity by the day.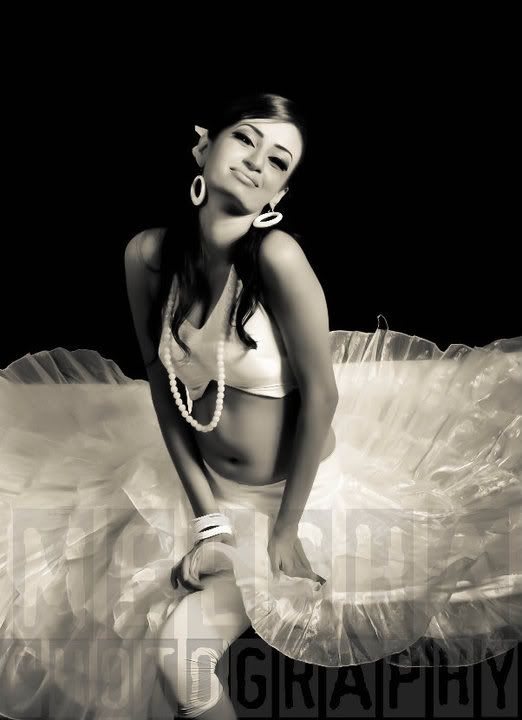 "My team is highly versatile and they can learn new steps within a matter of minutes. I always give them the best of everything, guidance from professionals - not only Sri Lankans, but also internationally recognised dancers. I take good care of them," Prashadi said. They have performed in many events and today they are in great demand. Her talent is not limited to dancing but also to acting. Recently, she played the main role in Athma Senehasa and Himikari in which she showed her colours. Nevertheless, she is not interested in appearing in the silver screen or the mini-screen.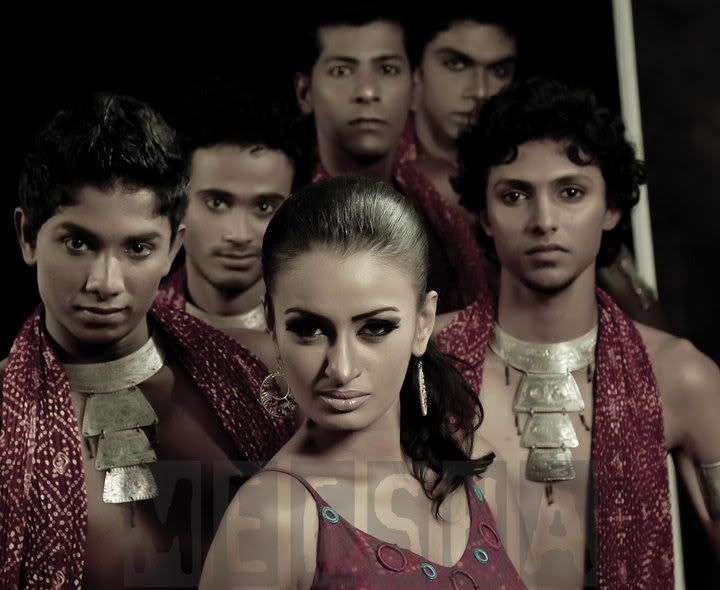 Last March, her debut in Indian dancing in India was a fantastic hit, before a massive audience in Delhi. She was the only Sri Lankan to have had this incredible opportunity. "When it was announced that I was from Sri Lanka, they were spellbound and were highly excited seeing me dance on stage mimicking every step of the versatile Indian dancer. It was an unforgettable experience in my life," she said.
Text source:
http://www.sundayobserver.lk/2010/09/26
---
Photographed by Meesha Gunawardana
Meesha Gunawardana is one of the Professional photographers in Sri Lanka. He is the Official photographer of the 'The Modelz Magazine'. This copyrighted materials own by Meesha Gunawardana. Distribution, editing and display without owners permission is prohibited.
Meesha Gunawardena +94 773210501
---