Ornella Gunesekere made Sri Lanka proud when she was chosen Miss Sri Lanka for
Miss International 2010
. This will be held on October 22 in
Chengdu China
.
All Sri Lankans love her because of her simplicity and elegant look. Give your
vote
for this charming beauty of Sri Lanka.
Click here...
( To vote for Ornella Gunesekere, click the gold button below her picture)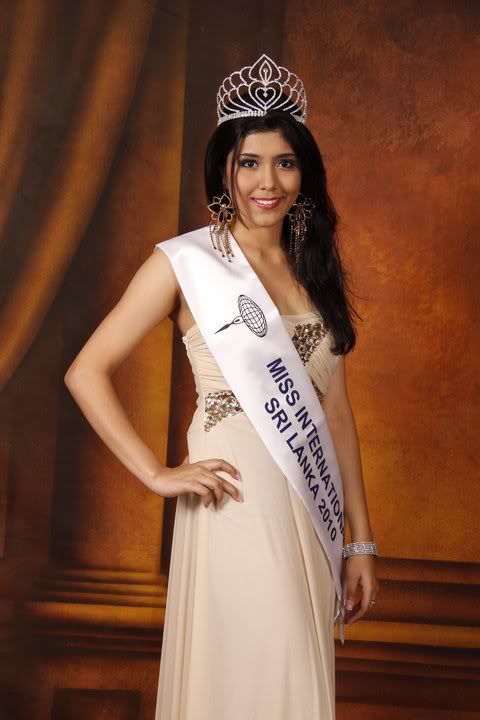 Visit
http://www.facebook.com/pages/Miss-Sri-Lanka-for-Miss-International-2010
Some photographs by Meesha Gunawardena +94 773210501. Distribution, editing and display without owners permission is prohibited.