Upeksha (aka PABA), Sri Lankan actress has proved her mettle as an actress as evidenced by her meteoric rise to the heights of the Sri Lankan arts arena. Her flawless complexion, shapely arched eyebrows, intense eyes, a combined classic look say it all. She has created an explosion on screen and off screen.
Upeksha is not only a famous successful actress but she is also a dear wife, a songstress and a successful MP. She has also appeared in a reality show 'Mega Star' and select for the top 6 contestants.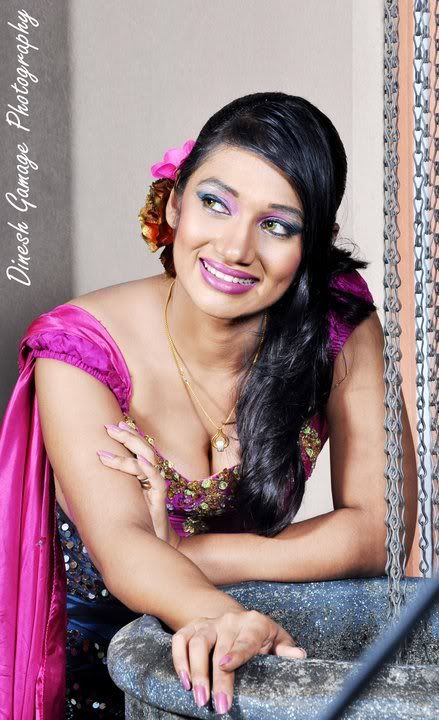 Her acting prowess has reached a benchmark. Right now she is riding on the crest of success. Her beauty is such she remains the cynosure of all eyes and this young budding actress posses the right mix of beauty and personality. Upeksha will definitely reach the very top in Sri Lanka.There is no looking back for this budding actress.
---
Photographed by Dinesh Gamage of DISELMA PHOTOGRAPHY, Colombo, Sri Lanka.
Dinesh Gamage
is well known photojournalist in Sri Lanka, and one of the Professional photographers who specializes in fashion photography, model portfolios and wedding photography. This copyrighted materials own by the photographer. Distribution, editing and display without owners permission is prohibited. Do Not use without the express written consent of the copyright holder.
Contact Dinesh: +94 714420373, 773085680
email:
gamagedh@gmail.com
---